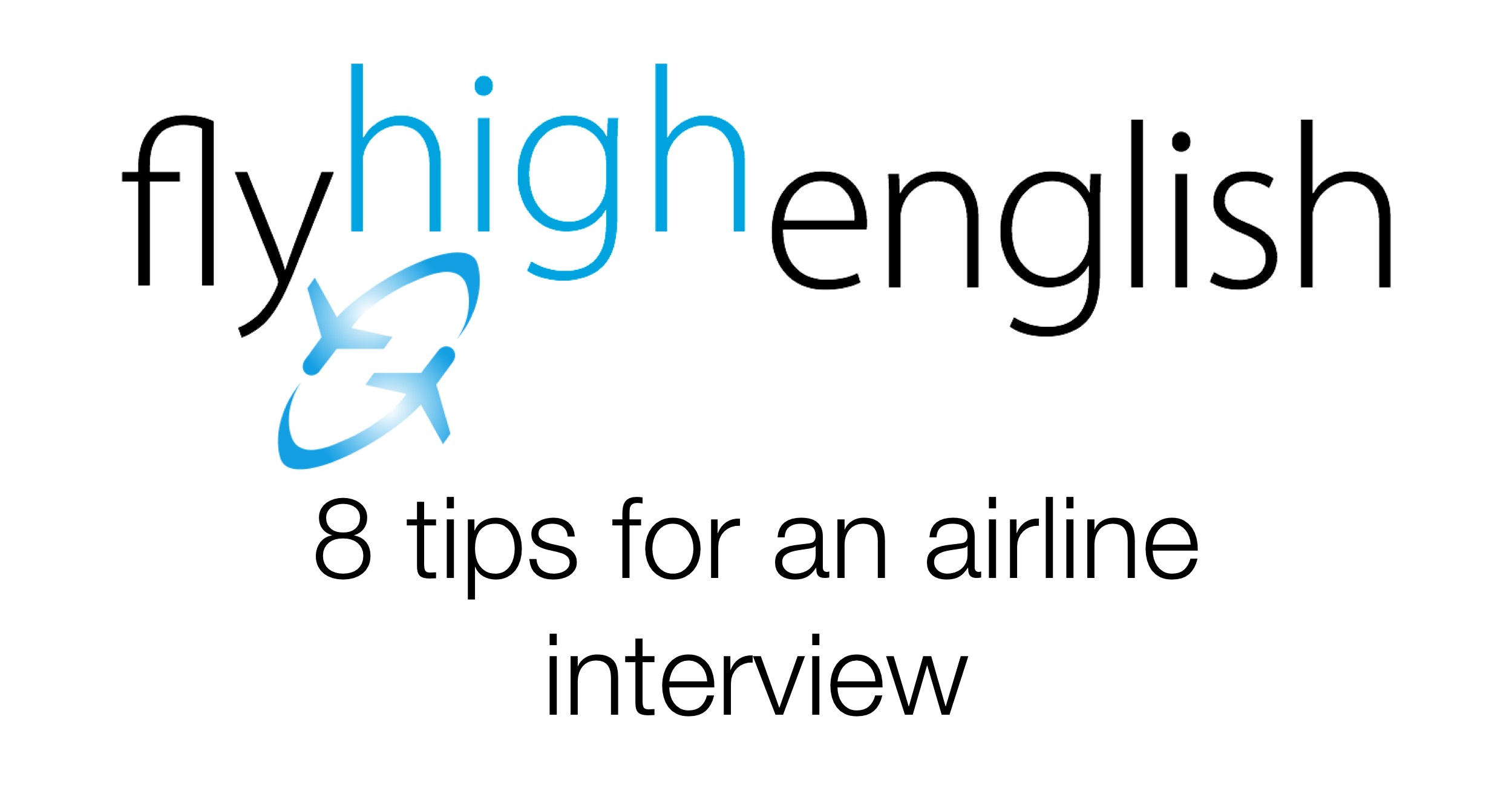 We all know that interviews make us feel nervous at the best of times, but when you're doing one in English when English isn't your first language, it's even more challenging. Of course there are things that you can do to help you feel less nervous.
First of all, when doing an aviation interview, you have to be aware of what the procedure is going to be; what is the first step in the process, what's going to happen after that. The first thing that interviewees usually have to do is to hand in some paperwork to the company when they arrive to do an interview process. This verification process makes sure that everything is in order before beginning the interview process. Make sure that you have all of these documents ready before you leave for your interview process and have copies of them if needed. One thing you don't want is a distraction because there's a problem with your documentation. Be organised and have it all ready in advance.
If your interview process includes a theory test then be prepared for that. This is usually done long in advance of your interview so that you have time to learn the necessary technical information before you get close to the interview date. If you have time, make flash cards to test your knowledge on the relevant subject(s).
An interview process can have a psychological test. Most psychological tests can't be prepared for, there are often hundreds of seemingly unrelated questions. The best thing that you can do in this situation is to try and be honest and consistent in your answers. Often there are similar questions asked at different points in the psychological test and having very different answers won't help you chances of progressing to the next stage of the interview process. Consistency is vital.
When you get to the personal interview, try to remain calm. Everyone that's going to interview you has been in your position before and tries to make you feel more relaxed. They want you to do your best, but it's your responsibility to give them the necessary information in your tests and answers.
When preparing for the personal interview, try to remember all of the unusual, non-routine situations your've experienced in your career. When were they? What happened? What was your level of experience at the time? Be ready to talk in detail about them and put the emphasis on what was asked in the question. If you're asked about team work, talk about a situation when you worked well as part of a team, mention not just what you did, but what everyone else did too, emphasising the importance of the team in the successful outcome to the situation. Your experiences don't have to relate to emergencies or incidents, they could be small situations when something unusual happened, or when there was a disagreement between crew members. Even the things that you may consider unimportant, could be useful when answering a question in the interview.
Prepare yourself physically for the interview process. Make sure that your clothing fits you correctly, that it's clean and that your shoes and shined. A well-fitting suit that makes you look good can give you confidence. Make sure your hair has been recently cut, tidy and that you present yourself in a professional way. When you work for an airline, the way you present yourself is important and you want to show that to the interviewers when you meet them.
Show your enthusiasm in the interview. The interviewers want to see your love of aviation and for the job. When answering questions, try to put that energy and enthusiasm in your answers, they could be with the words you use, but most often it's with the way your deliver your answers. Do you sound excited and happy to have the opportunity to work for this airline? Do you gesture with your hands to show some emotion? Do you smile when answering? Of course you shouldn't do all of these things all of the time, but used in the right amount, they're a powerful way to convince your interviews that you're a positive, fun person to be around and that you would make an excellent addition to the company. You still need to say the right things when you speak, but positive body language can be a great way to convince interviewers if you're a 'maybe' candidate. On the other hand, an uninterested intonation and angry looking face will make it much harder for you to continue to the next stage of the process.
Practice your English as much as you can, if you don't have regular contact with English it can be difficult to become more confident if you don't have the opportunity to speak with somebody. You don't have to practice topics directly related to the interview, it could just be a casual conversation about something you like, or a recent trip, or the news. The important thing is that you're practicing and becoming more confident speaking in English.
We hope these interview tips help you in your interview process. Fly High English offers mock interviews and 10-hour interview preparation courses for pilots and flight attendants. We have successfully helped candidates to get their dream job at Emirates, Qatar Airways, Etihad and other companies. What are you waiting for? It's time to invest in your dream job.
For more information you can contact us here.